0 Pirkanmaa Diaspora around the world
Our in-person family gatherings
Ireland's President Higgins family message
Our TEDx talk about family gatherings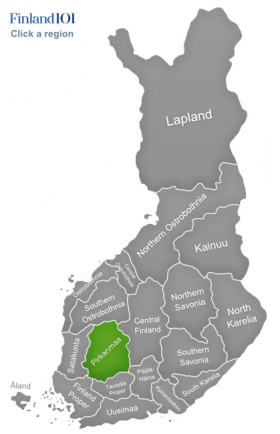 Pirkanmaa is located in southern Finland and unlike many other regions, it does not border on any major bodies of water. However, there are several lakes and rivers running through the region and it is also part of the historical province of Tavastia before it was split up. Bordered by six region including Southern Ostrobothnia at the north and Central Finland on the northeast, Pirkanmaa has a relatively large population for what is a reasonably small geographical area.
Population and Landscape
Pirkanmaa has 22 municipalities in all with half of them cities and the capital city of Tampere is home to more than 200,000 people. This makes it Finland's largest centrally-located city, with a total population of 500,000 ensuring it is Finland's most  populous regions. The region of Pirkanmaa is bordered by other six other regions, so there is no major coastline. Although this absence of coastline means the region has many rivers and boreal forests, which are common throughout Finland.
Climate
As with neighboring regiond, Pirkanmaa is home to a very cold sub-arctic climate. This gives it long, cold winters and mild, short summers with the average temperatures dropping to  -5 °C in January and then 22 °C in the warmer month of July.
Education
More than 40,000 students attend four major educational institutions of higher learning in the region of Pirkanmaa and they are all based in the capital city of Tampere. The largest, with over 16,000 students enrolled, is the University of Tampere that's located right in the heart of the city. Tampere University of Technology, which is also a very large university with over 12,000 students, is in Hervanta - a suburb outside of the main city of Tampere. The other two major colleges are the Tampere University of Applied Sciences with 10,000 students enrolled and the Police College of Finland, which is only focused on recruiting and training the police force that will work throughout the country.

Major Cities and Towns
Tampere is the capital city of Pirkanmaa, one of the most populous in all of Finland, and the largest inland city in all of the Nordic countries. The city of Tampere has a population of more than 200,000 making it second only to the country's capital city of Helsinki when it comes to the amount of people who call the city their home. Tampere is widely known to be Finland's most important economic and cultural center that is not located on a coastline is also home to Finland's third-largest airport.